GRAFIMA 2019 AWARDS
The most successful exhibitors were presented with traditional awards and acknowledgments at the 41st International Graphic, Paper and Creative Industry Fair.
AWARDS FOR OVERALL QUALITY
were presented to :
FORTUNA DIGITAL DOO, BELGRADE
"GOLDEN SEAL"

POLITIKA AD, BELGRADE
"SILVER SEAL"

GAMA DIGITAL CENTAR, BELGRADE
"BRONZE SEAL"

The expert panel evaluated five commodity groups and decided to
award
DIPLOMAS
to the following exhibitors:
COMMODITY GROUP"BOOKS"
"GOLDEN SEAL"
POLITIKA AD, BELGRADE
for the book "Politicians"
"SILVER SEAL"
PC OFFICIAL GAZETTE, BELGRADE
for the book"The Dečani Monastery"
COMMODITY GROUP"MAGAZINES, REVIEWS AND NEWSPAPERS"
"GOLDEN SEAL"
GAMA DIGITAL CENTAR, BELGRADE
for "Grafika" magazine
"SILVER SEAL"
POLITIKA AD, BELGRADE
for "Mali Zabavnik" review
COMMODITY GROUP"ADVERTISING GRAPHICS"
"GOLDEN SEAL"
PROMO LOGO DOO, BELGRADE
for advertising graphics (silicone pendant with 3 pcs. 3d sticker)
COMMODITY GROUP"ITEMS AND COLLECTIONS"
"GOLDEN SEAL"
ODRI PRINT, VALJEVO
for items and collections "Calendars"
COMMODITY GROUP" GRAPHIC INDUSTRY MACHINES, DEVICES AND SOFTWARE"
for small-sized machines of up to 42"
"GOLDEN SEAL"
AIGO BUSINESS SYSTEM, BELGRADE
for "Xerox Iridesse Productions Press" machines
"SILVER SEAL"
ORIGINAL DOO, BELGRADE
for "OKI pro 8432 wt"machines
SPECIAL ACKNOWLEDGMENT
ORACAL POLIKARBONATI DOO, SMEDEREVO
for "Fiber Laser Marker JQ30W"machine
for large-sized machines exceeding 42"
"GOLDEN SEAL"
FORTUNA DIGITAL DOO, BELGRADE
for "Massivit 3D"machine
"SILVER SEAL"
SITOTEHNIKA DOO, BELGRADE
for printing and cutting line of plate-like materials "Mimaki 3FX 200 2513 Ex+Summa F Series CNC"
SPECIAL ACKNOWLEDGMENT
IGEPA CARTACELL, NOVI BEOGRAD MUNICIPALITY
for "Roland VG2 640"machine
SPECIAL ACKNOWLEDGMENTS FOR INNOVATION IN THE GRAPHIC INDUSTRY
FORTUNA DIGITAL DOO, BELGRADE
for "HP stitchS500"machine
NEW NAME DOO, BELGRADE
for "New name small one" machine
The expert panel of Belgrade Fair was composed of: Mr. Srecko Bugarinovic (President), Mr. Zoran Solarov and Ms. Kristina Jovanovic
41st GRAFIMA FAIR HAS STARTED!
GRAFIMA International Graphic, Paper and Creative Industry Fair was officially opened in Hall 4 of Belgrade Fair in the presence of numerous guests and exhibitors.
This elite regional fair event, aimed at promoting technological advancements in the field of graphic industry, publishing, print media, design, advertising, music, film industry, production, finishing and processing of paper, as well as at promoting many other segments of these industries, has been successfully connecting mechanical industry, information and communication technologies, creative and artistic graphic genres and skills, dedicated IC and design hardware and software for the 41st time in a row.
Over the course of official opening of this fair, Mr. Dragutin Ilic, CEO to Europaier Dunav, this year's host of Grafima, recalled the fact that his company has been connected with Grafima ever since technology had been promoted at its exhibition stands, some of which do not exist today. This long history of collaboration and promotion at Grafima has resulted in the honor of hosting the event, he said.
Mr. Ilic recalled that Europapier Dunav operates within the Austrian Europapier Group, which is part of Heinzel Group, an international multinational company. The group itself includes two pulp mills, three paper mills and one cardboard factory in Europe, whilst the company itself has been operating in trading business across four continents. Europapier operates in 13 Central and Eastern European countries and is a market leader in the field.
Europapier Dunav has been constantly striving to introduce new products and programs into its range, and it is constantly growing, which speaks volumes about the soundness of its business philosophy and dynamism of graphic products market in Serbia, despite all the problems and changes in the printing industry in terms of paper consumption and economic crises both here and in Europe.
The company has been successful in transforming itself, as well as in actively pursuing new technologies within the digital press, machines and materials on which it prints. Aside from "traditional" levels of printing and materials, Europapier has been very successful in being engaged in visual communications, to which most of this year's Grafima is dedicated. This year, Ilic pointed out, it has been the first time for us to launch both the equipment and machines of the Italian company Fleksa, a refined machine in digital printing sector.
CEO to Europapier-Dunav expressed his hope that this year's Grafima would positively contribute to dynamic changes on both paper and technological development market that will bring together all those who are able to adapt to the new times.
Speaking about his first impressions from this event, Mr. Michael Hicker, a Commercial Director of Europapier Austria, said he was very surprised by what he saw, as well as by the volume of exhibition programs, thus confirming the previous speaker's claims that Europapier could make such a significant impression. He further explained business diversification through influence and significance of visial communication present on the global graphic industry today, i.e., by switching from traditional to new and modern goods and technologies.
By declaring Grafima 2019 officially open, Mr. Michael Vicker wished that Europapier's model of development and business would be a strategic model on both Serbian market, as well as on the markets of other countries in which it operates.
Grafima will be open to visitors from Wednesday, 25 September until Saturday, 28 September, from 10:00 until 18:00. The price of a single ticket costs RSD 400.00, group visits RSD 300.00 (for students RSD 200.00), whilst parking fee amounts to RSD 150.00 an hour.
"Europapier", European leader as Grafima Host
The host of Grafima 2019, EUROPAPIER DUNAV, is a member of Europapier Group from Austria, a leading trader in paper and graphic industry across 12 countries of Central and Eastern Europe. The Group boasts over 50 warehouses in the countries in which it operates, with a capacity of over 150,000 pallets, which makes about 68,000 tons of goods. Europapier also offers comprehensive privileged distribution services in all countries, with a standard next-day delivery time.
The volume of business and reputation of Europapier is also reflected in an annual turnover of over 550,000 tonnes of more than 5,000 different products, which amounts to a financial turnover of close to 500 million euros. Europapier covers a market of 310 million people, serving as many as 2000 satisfied customers a day.
With 45 employees and four branches in Belgrade, Novi Sad, Cacak and Nis, the company is able to meet the needs of the entire market and be a loyal partner to its customers.
In paper and cardboard sector, it cooperates with the most famous European factories and provides high quality products across all segments of paper industry (Sappi and Garda coated papers, Mondi offset paper, Mondi photocopier, self-copying and self-adhesive cards, NCR and thermal papers ...).
Following a profitable business philosophy, developing business models, investing in diversity of supply and following market demands, Europapier Dunav has expanded its product range and opened two new sectors within the company - Visual Communications and Hygiene.
The offer is enriched with graphic materials, notably offset and flexo plates of Huaguang manufacturer (one of the world's leading offset and flexographic board companies, owned by the Chinese Space Exploration Agency!), thus making Europapier a recognized supplier for these materials. Aside from panels - thermal, conventional and HG flexographic ones - the range also includes colors, chemistry and adhesives.
In collaboration with the Italian manufacturer Flexa, 2019 Europapier will have the opportunity to showcase machines that automate and speed up finishing processes. These are, first of all, solutions to laminating, cutting and welding - the laminator for lamination of flat-like and flexible Easy Lite materials, then high-efficiency XY cutter, which combines horizontal and vertical cutting with maximum precision of Miura Plus, and welding machine ideal for joining banners made of PVC, cotton, polyester, latex, canvas, etc. - Apollo 155.
Europapier Dunav has entered the field of visual communications, or business activity of large format digital printing, relatively recently, but triumphantly. The company assortment consists of: PVC foils and lamination (monomers, polymers, cast, one way vision, translucent, banner, write-delete, wrap films, projector and real mirrors, sandblasting, reflective, cut and transfer foils); paper (blueback, citylight, photo, wallpapers, scroll); tarpaulin banners (laminated and cast/frontlit, backlit, blockout, mesh), roll up materials/ backlit films/textiles/thermal transfer materials/magnets; boards (corrugated white-white cardboards/plastic PVC boards/foam board); promo equipment (roll up/promo counter/ pop-up counter/ backdrop); various tools and application devices.
The company is particularly proud of myMEDIA brand, which is represented across 12 European countries and includes various types of media of well-known European and Far Eastern suppliers such as Mactac, Grafityp, Aslan, Poly-tape, Decal, Lecta Group, Kammerer, Arplen, Bilcare , Model Group…
Europapier exhibition stand is registered under No. 4027 and is located in Hall 4 of Belgrade Fair.

GRAFIKUM
GRAFIKUM is a local company focused on our local market and as such it supports enterprises engaged in graphic industry. Without good service and support, every investment, even the smallest, is uncertain. For this reason, the company boasts a strong service within the company, but also reliable external associates. Moreover, the brands they represent are either the best or among the best.
Grafikum also has a cliché studio and owing to Kodak FLexcel NX equipment it has shown a constant growth in cliché production, and achieves a high level of print quality that is measurable with gravure and offset printing.
As part of its appearance at Grafima 2019, Grafikum has organized a lecture on how to print colors easily and economically, and thus achieve consistent color quality through various printing technologies, as well as solutions CGS offers regarding color management, standardization and print optimization. The lecturer will be Mr. Gilbert van Cauwenberg of CGS Publishing Technologies, who will be available to visitors throughout the fair.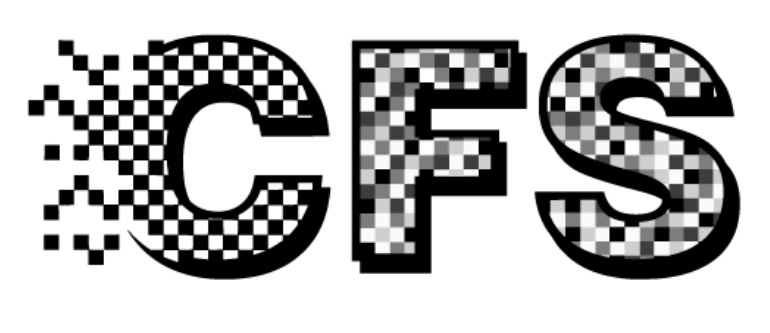 CAR FOIL SHOP
CAR FOIL SHOP DOO imports and distributes (retail and wholesale) car design and styling equipment. This concept consists of selling products primarily based on all-type-based foils and providing services regarding application and installation of all products on offer. Moreover, we offer all types of glass foils for architecture, i.e., office and residential buildings, security foils, printed advertising foils, tools and accessories for applying such foils.
The company offers all kinds of car foils, such as 3D carbon PVC foils, 2D carbon, matte, glossy, brushed aluminum, chrome ... as well as top quality foil types for tinting windows or headlights, but also foils for building glass, shop windows, office and residential windows, as well as sanding, perforated, security armor, anti-burglary and mirror foils.

FORTUNA DIGITAL
FORTUNA DIGITAL DOO is a regional leader in distributing media for digital press, advertising industry, as well as for sales and servicing of printing and finishing machines of leading manufacturers such as HP, Esko Kongsberg, Summa, D-Gen, Fotoba, Flexa, D.Gen, Politape. Furthermore, Avery Dennison, Kaemmerer, Politape, HP, DS Smith Kaysesberg, Beelite, Natura, Neschen, Pongs, Stadur, Landor, Olfa and others are among the rich media offerings. The company also provides software support and consultation services to Caldera, Esko, HP...
Among other things, Grafima 2019 will feature the latest HP Stitch 500 textile printer, the first dye-sub printer to use thermal inkjet technology.
For those who are thinking as to how to advance large-format 3D printing business activity, Fortuna Digital will showcase Massivit 3D 1800 printer and offer inspiration in the field of retail, advertising, exhibitions and the entertainment industry!
Along with HP Stitch 500 and Massivit 3D 1800, visitors can also test HP Latex 570, HP Scitex FB750, ESKO 44, Summa cutter 140, Onyx and Caldera RIP software!

AIGO
AIGO Company offers multi-vendor IT solutions for establishing an efficient and integrated system of operations for the successful operation of companies, whether it is a newly established company or a multinational corporation. AIGO provides consulting, solution design, implementation and regular services for small-sized, medium-sized and large-sized businesses.
Over the course of its 10 year-long business operation, AIGO has become a serious and credible strategic partner of IT vendors and for many years has successfully partnered with reputable companies such as Xerox, Canon, Epson, HP, Dell, Lexmark, Lenovo and many others. It is a leader in the printing industry from service, delivery, expert consultations to day-to-day operational communication.
AIGO boasts three regional service centers and over 40 service partners. Moreover, the delivery of goods is enabled day after day in Serbia, which further stands Aigo out and as such positions it as a unique leading system integrator in Serbia.
Visitors to Grafima 2019 will become more acquainted with AIGO by some of the latest printer models from Xerox and Canon production printing programs. These include Xerox Versant 180 and Xerox Iridesse, Canon Mozart, Canon ImagePress 710 and Canon Ploter Pro 4000. Visitors will also have the opportunity to receive all the information and consultation from the company's expert team regarding the exhibited printing machine models.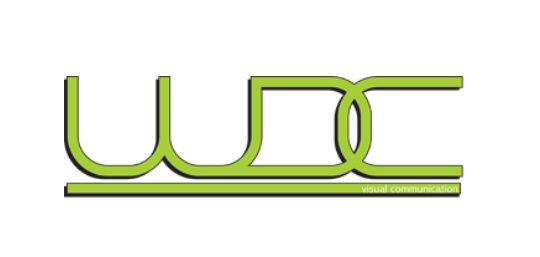 WDC
WDC DOO is a company established in 2015 in Belgrade with an aim to provide legal entities with the possibility of ordering a complete range of products related to visual communications in one place and at any time. Aside from visual communications, our offer includes tools and materials for "do-it-yourself" projects, as well as finished products.
By constantly investing in education of our experts, technological development and production process, and then by purchasing modern machines and tools, the company is able to offer a wide range of finished products of domestic production, as well as production materials from all over the world - from assembly systems and promo boards, through racks and holders, frames, promo materials and decorative elements, to materials and tools.
GRID – GRAPHICAL ENGINEERING AND DESIGN, NOVI SAD
Graphic technologies in technical- technological, but also aesthetic and economic sense are studied at THE GRAPHICAL ENGINEERING AND DESIGN DEPARTMENT of the Faculty of Technical Sciences at University of Novi Sad through subjects dealing with printing and reproduction technologies, shaping and design of all types of graphic products, production of multimedia contents (text, images, graphics, animations, video and audio sequences), packaging design, etc.
This professional field educates future graphic technology and design engineers to solve increasingly complex tasks that permeate all stages of graphic production cycle, i.e. from the first step of shaping and designing graphic products to their efficient and high quality production with respect to environmentally friendly production processes in order to increase recycling degree and reuse of all materials.
Lectures and exercises are interactive and take place inside modern equipped classrooms at the faculty, as well as at GRID Graphic Center, the most equipped laboratory space used for educational purposes at higher education institutions of this type both home and in the region.
At Grafima 2019, the Department shall present itself through a series of lectures so as to allow visitors to have a clear picture of ​​current market developments and innovations in the educational process.
Grafima 2019.
The amazing Color World opens on 25 September
GRAFIMA 2019 is the first autumn fair event at Belgrade Fair and therefore deserves to be an honorary portal to enter the wonderful world of colors, light blue shades and - their creators.
More than 70 expected exhibitors of different profiles from a dozen countries will be brought to this world this year, and thus will present an extremely diverse range of machines, devices and equipment used in the graphic industry, even complete technological processes, raw materials and materials for different sectors of graphic and paper industry, as well as the latest original dedicated software and ICT solutions in these fields with a strong creative capacity and potential.
The emphasis of the professional and accompanying program of this, the most prestigious and most comprehensive regional fair event dedicated to graphic, paper and creative industries, with as much as 41 year-long history, was placed on printing technology, graphic design and advertising material. In addition to expert lectures and presentations of new technologies and achievements by top lecturers and demonstrators, visitors will be able to see the creative heritage of "Creative Solutions Street", which promotes conceptual designs in the field of graphic design, as well as the "Second-Hand Machines Market", especially interesting for those who are just starting their own line of work in these propulsive economic-artistic activities.
This year's Grafima is hosted by EUROPAPIER DUNAV LLC, a member of the Europapier Group, a leading paper supplier in 12 Central and Eastern European countries with over 50 warehouses across the region.
A traditional companion of Grafima is BIRO-EXPO, the International IT and Office Equipment Fair, focused on office business needs.
GRAPHIMA and BIRO-EXPO are held between 25 and 28 September 2019 in Hall 4 at Belgrade Fair. Opening hours of the fairs will be from 10:00 until 18:00. The price of a single ticket shall cost RSD 400.00, whislt the parking ticket shall cost RSD 150.00 an hour.

DVS - UNIBIND
Belgian company UNIBIND, officially represented by DVS - Division Visual Solution on the Serbian market, is the world leader in the production of innovative systems for thermal binding, spiral binding and personalization of documents.
Serbian market is provided with a whole host of devices used for spiral binding and personalization of documents, as well as with a complete accompanying program of materials: plastic and hard covers, foils, photo books, panels, gift program products. Unibind products are characterized by elegant design, simple use and materials of the highest standard, with unlimited possibilities of quality and professional final presentation of documents.
At Grafima 2019, DVS will unveil the latest generation of Unibind Flat Bed Foil Printer, thus enabling users to personalize notebooks, agendas, calendars, documents and anything they want to present in an elegant and professional way. Unibind's Flat Bed Foil Printer is a printer of endless opportunities, the foils it uses for printing come in a variety of colors, thus making printing possible on almost all surfaces. In addition to innovations in the field of digital gold printing and personalization, the complete Unibind program will be showcased.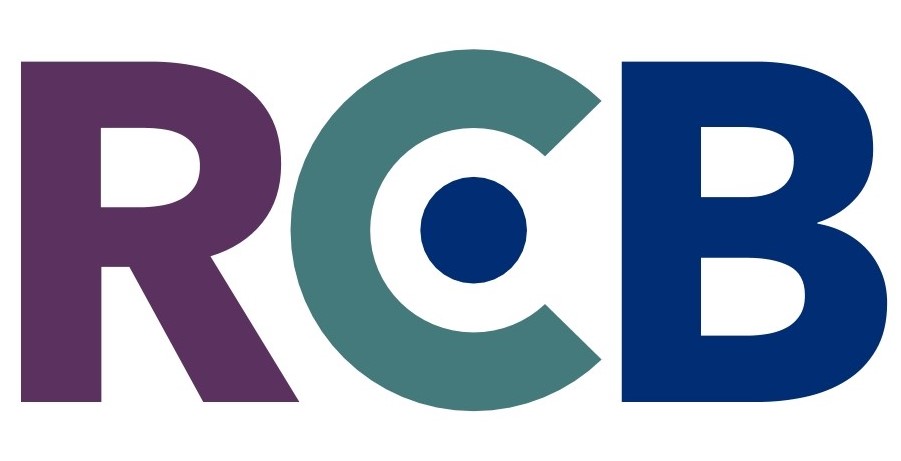 MECHANICAL REPAIR CENTER - RCB
Based on 15 years of experience at Heidelberger Druckmaschinen, RCB was founded in 2016 to supply Serbia, the countries of the former Yugoslavia and the neighboring countries with perfectly refurbished machines in the graphic industry.
The company sells machinery, renders on-site services, overhauls, cleans and washes machines, repairs cylinders, relocates machines, generators, provides forklift and crane services, as well as design development services of printing houses.
As an expert in second-hand printing machines and repair service in the graphic industry, RCB Company will, for the first time, represent a collaboration with the Italian company Ecosystem at 41st Grafima Fair, one of the leading manufacturers of lamination machines in the world, for which it produces a series of Quick machines in Barajevo with great pride. Other Ecosystem products will be offered on the Serbian market as well.

UNIKOTEX
UNIKOTEX DOO sells colors, materials, machines and screen printing equipment. It is a general representative and distributor for Serbia of the Polish manufacturer of screen printing machinery and equipment Printex, as well as of screen printing manufacturer Serimak (Turkey) and Eurotext (Spain).
At Grafima 2019, the company, among other things, will present an automatic screen printing machine Printex Spectrum SL, by which it will demonstrate textile printing with Serimak water-based paints.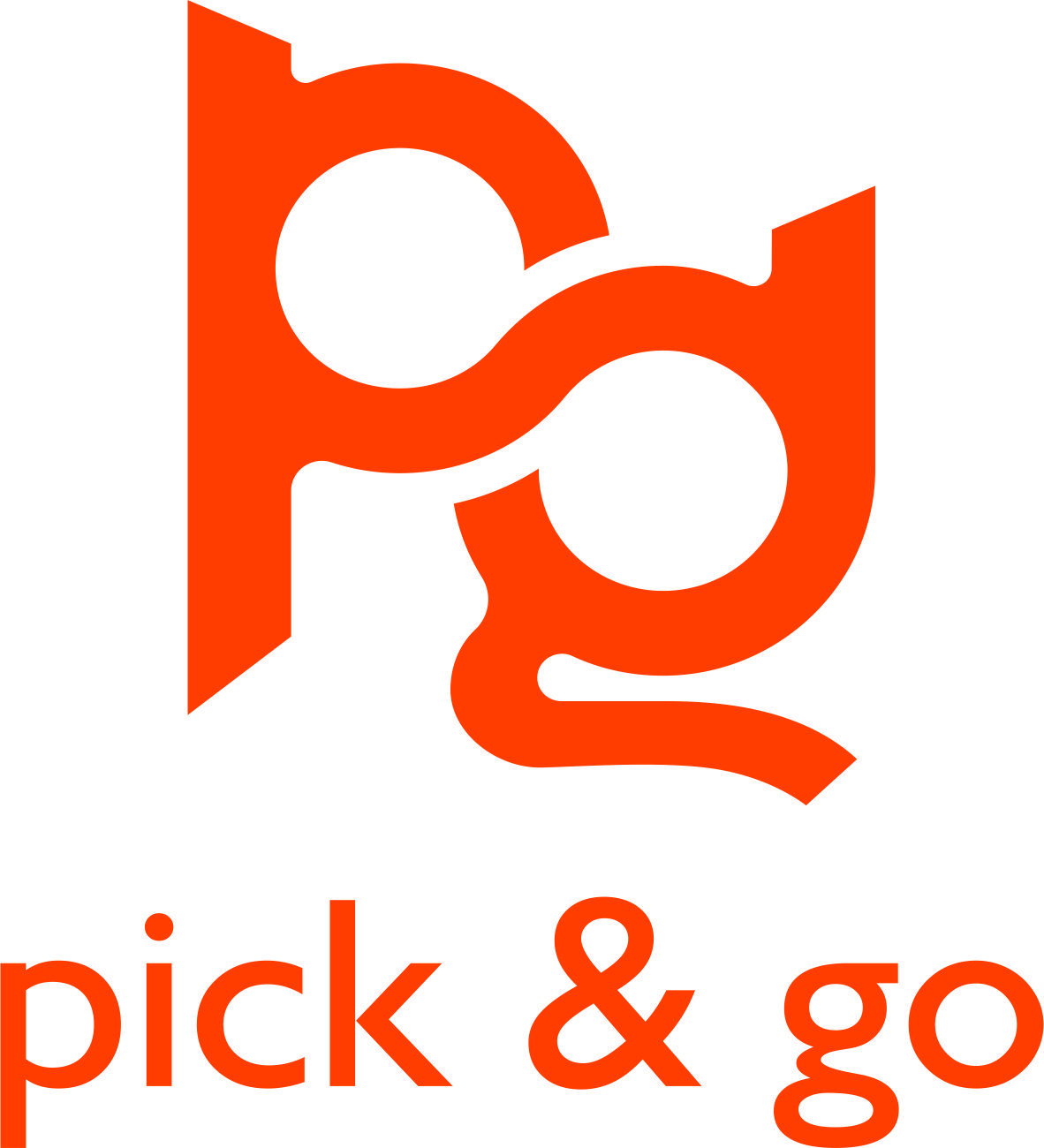 PICK & GO
For the first time, PICK AND GO DOO is a company that is exclusively represented at Grafima Fair with a special focus on technical support in the field of large format digital printing and color management, which makes it specific and unique on our market.
The company sets new standards in terms of quality of its services, installation, setup and training so as to show how to manipulate the equipment of many reputable manufacturers, such as Roland, Mimaki, Flex, Signracer, Apex, Epson and many others.
*** Monday, September 9th 2019

MINCOM
Mincom Ltd. Company was established in 2001, in Novi Sad. Currently, the company sells sublimation programs and many types of sublimation printers, and it is very proud of its professional staff with many years of experience. Company is also working on import and export, representing international brands, distribution, sales and management of sublimation materials. We are representing leading brands in world of sublimation, sublimation printing and photo materials the national, European and international market. In our offer you can find printers from Epson, Ricoh, and HP manufacturers for cups and t-shirt printing and all types of materials and colors, as well as all other sublimation products. We can boast the largest selection of sublimation products with the best quality in Serbia.
Other than sublimation printers this year we are presenting new Sublimation oven with vacuum machine and roller machine for bottles, pens etc. In our long operation, we established cooperation with our partners from all over the world. Our team is always at your disposal, ready to advise you regarding any problem.
Whatever our company's development orientation may be, our client will always be the most important ones and we shall do our best to let them come out of our company happy and with a smile on their face.

2-M.K.
Exclusive importer and distributor of the companies Color and Reiner.
Official dealer of the companies Noris Color, Heri Rigoni.
Sales of complete stamp production materials. All types of standard and special inks. Sales of the stamp manufacturing technology.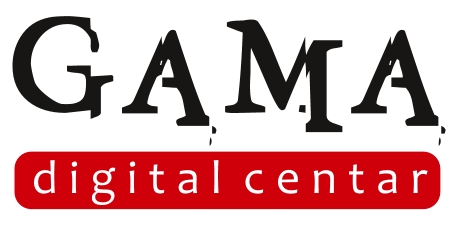 GAMA DIGITAL CENTER
GAMA DIGITAL CENTAR was founded in 2014 with the expansion of GAMA STUDIOS into digital and large format printing activities.
For five years, GDC has grown rapidly, revealing the secrets of a slightly different market compared to offset panel lighting, on which Gama Studio has been a leader for years.
The company has grown rapidly in the large format market, whilst the quality has been recognized very quickly by its customers. Business activity has also been extended to direct UV printing of promo gifts with the purchase of UJF Mimaki 6042 MKII, as well as with the purchase of laser engraver and of so far the best version of Xeikon 8800.
As already known, GDC is also a publisher of the award-winning Grafika magazine, which covers all current topics in the field. Grafima 2019 will also present a new issue expanded to over 100 pages.

DENIKO
DENIKO DOO Company is a longtime importer and distributor of printing and bookbinding finishing machines and raw materials.
The company offers products of renowned brands such as: DSB, Fastbind, Ideal, KW-triO, Modico, Opus, Rapid, RENZ, Royal Sovereign, Skrebba, Stago, Warrior, etc.
At Grafima 2019, Deniko will be exhibiting, among other things, a new line of Renz coil & spiral machines, KW-triO lightweight press bookbinders, as well as Modico seals of environmental flash technology. Mosico's Flash eco-friendly seals are an example of clean technology.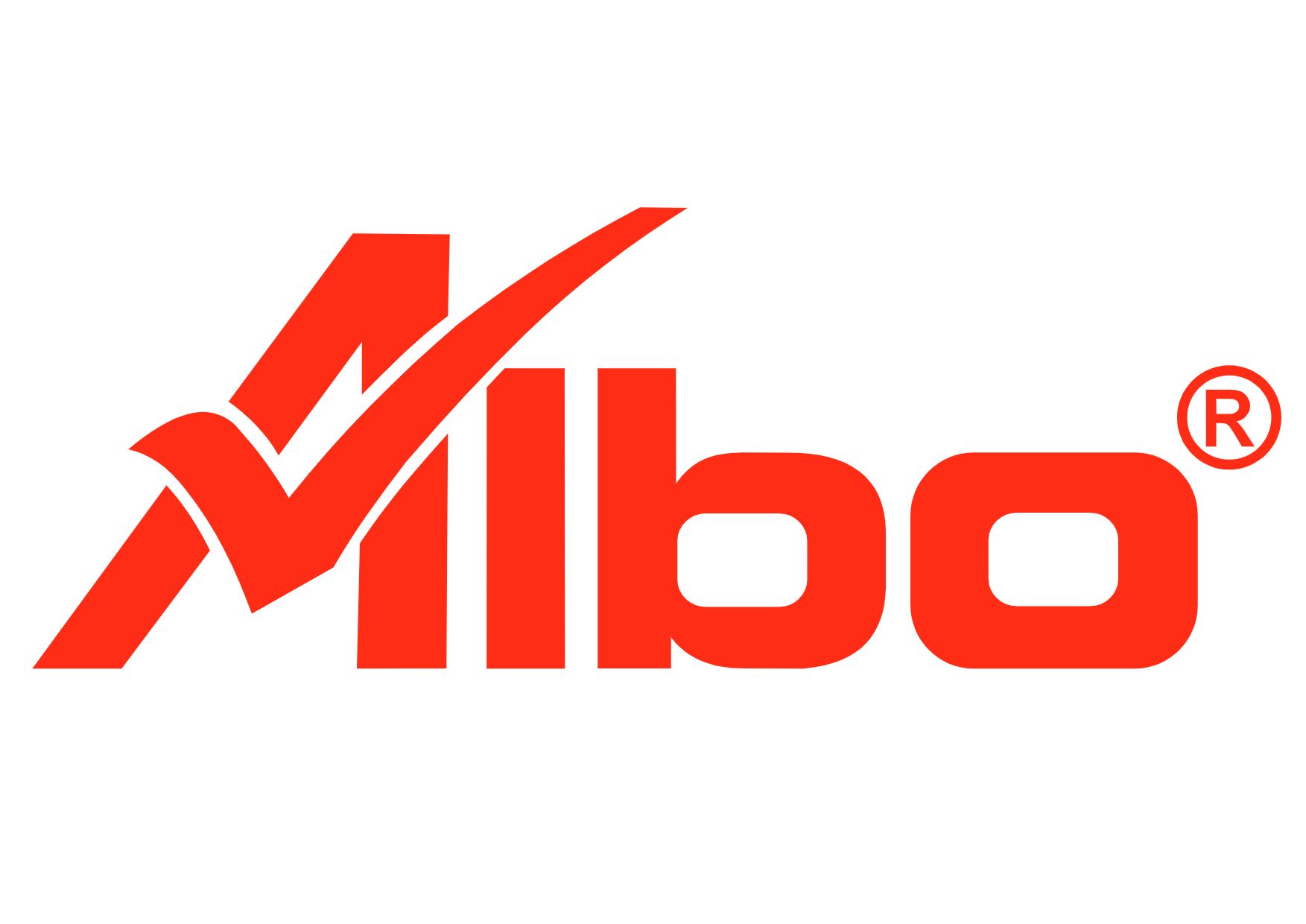 ALBO
ALBO is a leader in the field of occupational health and safety and personal protective equipment. Over the course of twenty-five years of experience, ALBO has expanded its product range to over five thousand items, meaning that today it covers all categories of personal protective equipment and workplace hygiene and safety products.
Aside from personal protective equipment, Albo offers work and corporate wear to its customers, which can be emblemized in line with the company's visual identity.
At Grafima 2019 Fair, ALBO will exhibit a wide variety of corporate wear of Italian manufacturer Payper - t-shirts and polo shirts, sweatshirts, shirts and pants, winter jackets and vests. Payper is characterized by exceptional material quality, comfort and color durability, all with distinctive Italian design. Payper corporate wear offers an excellent ratio of price and quality, which is why it is the best choice for companies that wish to uniform their workers, as well as for printing companies that provide printing services on textiles.
*** Friday, September 6
th
2019
Profile views
Before Event

635

After Event

36
Location